At the beginning of 2020, who thought of infectious disease will attack all over the world? Everyone celebrated the beginning of the 2020 year happily.
How it all began?
According to the South Morning China Post, in Nov.17.2019, 55 years old person from Hubei province in China have been found with an unknown disease. Within a month Wuhan doctors noted that several people with the same symptoms becoming very ill with this disease. At that time china authorities suspected this is a new virus, arose from something sold at a wet market in that city. With the increase of infected people, doctors and scientists have found that a novel coronavirus (COVID-19) was causing this disease.
What Everyone Ought To Know About CORONA SYMPTOMS?
Here are the main symptoms of COVID-19:
Fever
Dry cough
Tiredness
Difficulties in breathing
**These symptoms can be shown within 1-14 days after getting infected.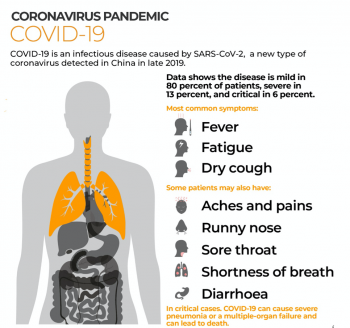 Who are the group of people more at risk with this situation?
People who are older than the '60s
people with a chronic medical condition like:
- chronic lung disease or moderate asthma
- heart disease
- immunocompromised including cancer treatment
- pregnancy
newborn babies
people who had contacts with someone who has been infected COVID
people who have been traveling recently
**If you are having these kinds of symptoms first you need to call your medical doctor and have medical attention right away.
How do we prevent COVID-19?
Wash your hand frequently with alcohol-based handwash
Maintain social distance between 1-2 meter
Avoid touching your face, mouth, and nose
Cover your mouth and nose in a proper way when you cough
Avoid crowded places these days
Cover your mouth and nose with a surgical mask when you go out
If you have above-mentioned symptoms, please seek medical care
If you can stay home during these days, please STAY HOME!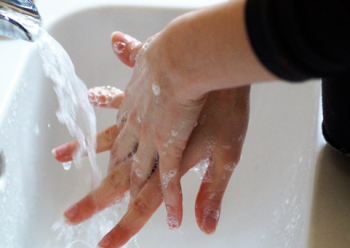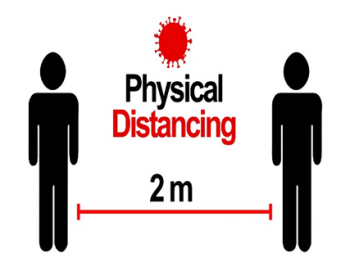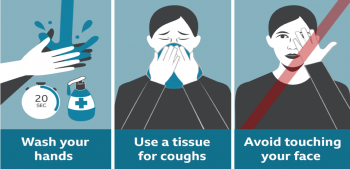 **Following is an interview we did with an eyewitness doctor who is treating coronavirus patients. We got some frequently asked questions with the short answers (FAQ)for your reference.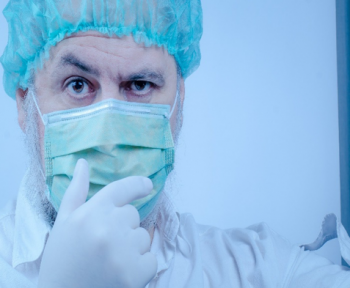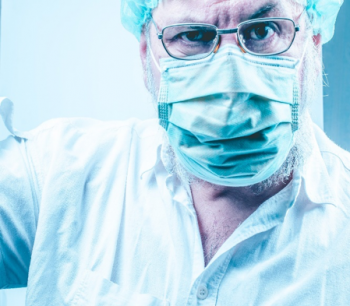 Q: Is this coronavirus disease the same as SARS?
A: Not really. Those two viruses are very different, and they do not behave in the same pattern.
Q: Duration of recovery time for coronavirus disease?
A: According to the current data it will be approximately 2 weeks.
Q: How does this coronavirus spread?
A: Mostly this virus is spread from person to person. Having direct contact with the affected person will cause you the disease. If affected person droplets land on surfaces and other people's touches will catch COVID-19. This virus lifetime depends on the surfaces.
on copper - up to 4 hours
on air - for few hours
on cardboard - up to 24 hours
on plastic and steel - up to 72 hours
Q: Are alcohol-based antibacterial handwash kill the virus?
A: Yes, of cause. Wash your hand often with soap or any alcohol-based handwash. That will help to prevent COVID-19.
Q: Can this virus infect from animals?
A: No, there is no evidence that animals will spread the virus.
Q: Are face masks effective in protecting against COVID-19?
A: Yes, for now. Scientists have found that the genome size of the virus is big so it could not go through a surgical mask. But inappropriate usage of masks may increase the risk of infection (like using the same mask for a long time).
Q: Where can I get tested?
A: Only after a laboratory test will confirm whether you are infected or not. So, if you are having symptoms of COVID-19, contact your state department of health for more information or reach out to medical healthcare service.
Q: Are antibiotics effects on COVID-19?
A: No. antibiotics only work on bacterial infection. Since this caused by a virus, antibiotics won't work.
Q: Is there a vaccine against the virus?
A: No unfortunately there are no vaccines against corona viruses currently.