The coronavirus COVID-19 has been detected in 204 countries and more than 1000k+ people are suffering from this virus all over the world. With this situation, Canada has found 11,283 cases and the death/1M pop rate is 5 with total of 173 deaths.
With the statement of the World Health Organization (WHO), the current epidemic had officially turned into a universal pandemic. While the spread of this virus seems global, approach toward it—and toward amplification aimed at limiting its spread—varies from country to country.
After leading a survey by Canadian researchers they have found that 56%of Canadians believe that their Canadian government has a plan to control the outbreak, while less than half of Americans and Brits feel the same way.

Can the government control the outbreak? What are the measures they have been taken so far?
Here down below we have pointed some response Canadian gov. has taken towards the COVID-19 pandemic.
"Even as we face this new crisis families and loved ones continue to grieve and seek answers. I want to insure them and all Canadians that we have been working hard to get accountability and justice even as we fight this pandemic."
- Prime Minister of Canada, Justin Trudeau
Health measures:
With the lack of ventilators many people have died during this pandemic. Justin Trudeau has announced that companies across Canada are now making medical materials, including lots of ventilators, as part of Canada's battle to boost perilously needed apparatus in the fight against COVID-19.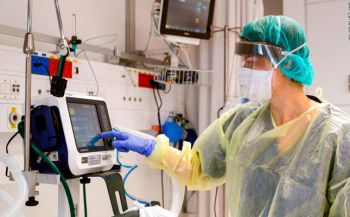 And the federal government has signed three contracts with companies since March 20 to produce equipment like masks and rapid tests for the new coronavirus as part of the government's $2-billion effort to buy PPE.
Since testing COVID-19 takes so much time to show the results, Prime minister has signed a $78-million order with Ottawa to equip one million test kits which can produce results for in 30 minutes in the next month alone.
And also Trudeau said that he had signed a contract with Quebec-based AMD Medicom Inc. to open a non-public manufacturing company to make N95 protective masks, surgical masks, hand sanitizer and protective apparel including masks and gowns in vast bulk for the Canadian market.
Ottawa has also signed letters of intent with five companies — Precision Bio monitoring, Fluid Energy Group Ltd., Irving Oil, Calko Group and Stanfield's — to produce hand sanitizer and conservational apparel including masks and gowns.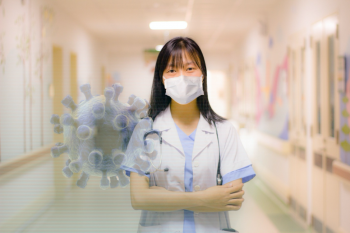 Travel Restrictions:
Government of Canada announced that international flights will soon be funneled into a couple of airports to shield Canada from this virus.
U.S.-Canada border is temporarily restricted to non-essential travel. If the traveler is a Canadian or a permanent resident they should quarantine themselves for 14 days. But even the traveler is a Canadian who is showing symptoms wouldn't be allowed to board a plane.
Economic Recovery:
Recently Prime Minister of Canada, Justin Trudeau announced a package of a touch over $1 billion to help slow the spread of the virus, about 1/2 of which is able to be transferred to provinces and territories. Deputy Prime Minister Chrystia Freeland menacing announce the situation will get bad before it gets better.
Additionally, the federal government is preparing a $15 billion bailout for its oil and gas industries, because the price of some Canadian fossil oil plummeted below $10 per barrel.
Public measures:
For the general public awareness Government of Canada has set up a coronavirus information line (1-833-784-4397), which is available from 7:00 a.m. to midnight (EST) every day.
Provinces and cities across the country have introduced their own regulations and measures for containing the spread of the virus and supporting those plagued by it.