Former Military ruler Muhammadu Buhari is the first opposition candidate to win a presidential election in Nigeria. General Buhari received more than 2.5 million votes over incumbent Goodluck Jonathan.
Supporters of General Buhari celebrated by dancing and singing in the streets in APC strongholds including the northern cities of Kano and Kaduna. The General's victory is a hugely significant event in a country where a sitting president has never been defeated in an election. The election is a sign that democracy is deepening in Nigeria.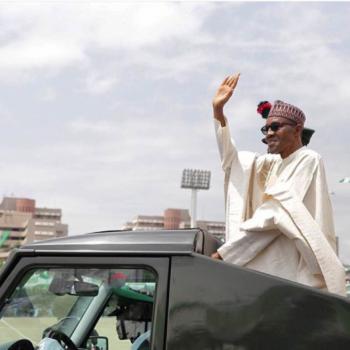 The General called for "calm, sober celebrations" and warned supporters not to attack opponents. The General dominated the north-western states who have suffered the most from attacks by the Boko Haram. In Borno state, one of the worst affected by Islamist violence, the General won 94% of the vote. Voters believe General Buhari will be able to defeat the Boko Haram.
General Buhari starts with unprecedented goodwill across the country. Being a stern disciplinarian has become a quality Nigerians are looking for in the face of mass poverty and social insecurity.
The General's "to do" list is long and incredibly hard:
Extreme poverty bought about by mindless corruption
Teenage prostitution and pregnancy due to the lure of a decent meal by much older men
Crime rates brought on due to no hope of employment, so unemployed end up in ranks of Boko Haram
Closing down of factories and businesses
Non-existent social services
Lack of supplies in public hospitals
No electric power
Discord over fuel subsidies
People believe the General has a magic wand to command instant solutions. But what he needs is people to have patience as no magic wand exists.