Why is Africa the fastest growing continent? Is investment too risky or is it too risky not to invest?
The Reasons:
Two thirds of the continent registered overall improvement in the quality of economic governance with increasing capacity to deliver economic opportunity and basic services.
The private sector has become the main engine of growth as the business climate improves and growth is driven by internal demand.
Increasing levels of trade and investment with the annual rate of foreign investment increasing five fold since 2000.
Improvement in access to finances and quality of infrastructure should improve global competitiveness.
Greater regional economic integration will enable African producers to build regional value chains, achieve economies of scale increasing intra-African trade and become internationally competitive. Such regional projects already launched are regional organizations to manage regulation of power pools and water basins.
Growth in low income countries are forecasted to remain above 5.5 percent in the next few years.
The number of middle income countries rose to 26 out of 54.
The population living below the poverty line has fallen to 51 percent to 39 percent.
However, substantial disparities still exist. The challenge is to address continuing inequality so that all Africans:
Those in isolated rural communities
Those in deprived neighborhoods and
Those in fragile states benefit from economic growth.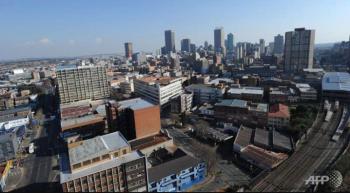 Source: African Development Bank Group Effectiveness Review 2013